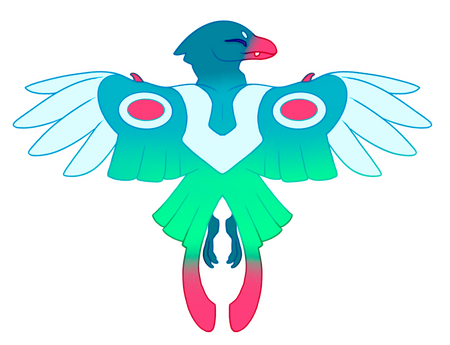 Dina Norlund
Illustrator, concept artist & visual storyteller
Commissions: OPEN

Use contact link for professional work!
Thank you so much for wanting to support me and my art! There are a few ways you can do this. Here are a few links!
Tips & Donations
Patreon is for monthly support
and Ko-fi for small one off donations!
There is also a Ko-fi button to your lower left.
Merch & digital goods
Dillyhub is where you can read all my stories digitally.
Gumroad is where you can buy my brushes.
And Redbubble has all my merch!
Thank you so much for your support!
Commissions are Open!

Please read through this page first, thank you
---
Terms Of Service
Please read before you commission me! By completing the payment you agree to the TOS.

These are personal commissions available to private clients. If you are looking for professional concept, illustrative or comic work that you wish to use for games, print or products: please contact me directly through [email protected] for professional rates! Thank you.
By commissioning me you agree to the following terms:

Me the artist -
• Maintain the rights to post my work in any form.
• Maintain the right to post commissions to my social media for advertising if I wish.
• Will honour your request if you do not wish to have your commissioned art visible publicly. I will keep it incognito and it will not be shown on the schedule.
• Maintain the right to turn down any commission.

You, the client -
• May not use the commissioned artwork to sell on products, prints or use it continuously for social media promotions/videos. These are personal commissions for personal use. If you want the commercial rights and want to profit of the art: let me know upfront and we'll discuss the rate.
• May print your commission for personal use on paper and products.
• May edit, crop, and resize the commissioned art.
• May post and use the art on social media as long as you credit me in the first post and link back to my social media.
• May request two small edits after the commission is finished. Large changes will be available for an additional cost.

Payment & Refunds -
• Payment will be upfront through Ko-Fi commissions, using Stripe (cards) or Paypal.
• I will start working on the commission once the payment is received and you're at the top of the queue. See the schedule to see where you're at!
• Refunds: I allow full refunds before I have started the commission, partial if I'm partway through, and no refund once I've finished your piece.

Thank you for reading through the boring stuff! Here is where to commission me:
---
---
Thank you so much for your support!
FAQ
If you're a student or artist looking to ask me questions for your project or about the purchase of my books, please read through the FAQ first, you should be able to find all the answers you need there! If you can't find it please ask the question via Twitter, live on Twitch or anonymously on CuriousCat
➤ What's your name/age?
My name is Dina Norlund! I'm a concept, illustrator and comic artist from Norway. I was born in 1995 so calculate my age from that :)
➤ How long have you been drawing?
As most other artist I've been drawing since I was a kid! But if you're asking about when I started taking drawing seriously: when I was 13. I had just discovered the reason the comics I read had such clean colours was because it was digital art! So I got to borrow my dads old Wacom intous tablet and Photoshop, and I was hooked.
➤ Did you go to school for art?
I do not have a bachelor in illustration or any other arts. But I did go to a high school that offered 10h of art classes a week as a part of the curriculum and I attended FZD school of design in Singapore from Spring 2015-2016. I credit both of these "schools" with helping me improve and learn, but I fundamentally believe you will only improve with self discipline. You will always be self-thought. Schools/courses will only help if you put in the effort!
➤ What program/tools do you use?
Currently (2021) I use an iPad 2020 12.9" 512GB, Apple Pencil gen 2 and ProCreate 5X for all my work. + a MacBook Pro 15' from 2015 for computer stuff!
Previously I've used:
2019-2020: XP-Pen 22 Pro and Krita.
2008-2019: Various Wacom tablets, cintiqs and normal + Photoshop CS4.
➤ What brushes do you use?
I almost elusively use my own brushes! You can find and buy them here: Gumroad
➤ How do you stream your iPad on Twitch?
To stream I use OBS which is a free streaming software. Then I connect my iPad to my MacBook via a usb to ucb-c cable and it will show up as a camera in OBS. Pretty simple!
➤ Where can I buy your comics/books?
The only place you can read my books/stories at the moment is digitally and on Dillyhub


The Snow Cat Prince is only available in Norway in Norwegian currently. You can order the Norwegian copy from overseas, but only in Norwegian.
Read and keep yourself updated here: Norway Comics
and on the Project page for any updates.
➤ What are your biggest inspirations?
A lot of comics, especially W.I.T.C.H. Elf Quest and Witch Hat Atelier. But I'm generally inspired by nature and animals and fantastical stories like those from Geil Neiman and Dianna Wynne Jones. My inspirations usually changes every month or so! So ask me when I'm live on Twitch for a set of current inspirations :)